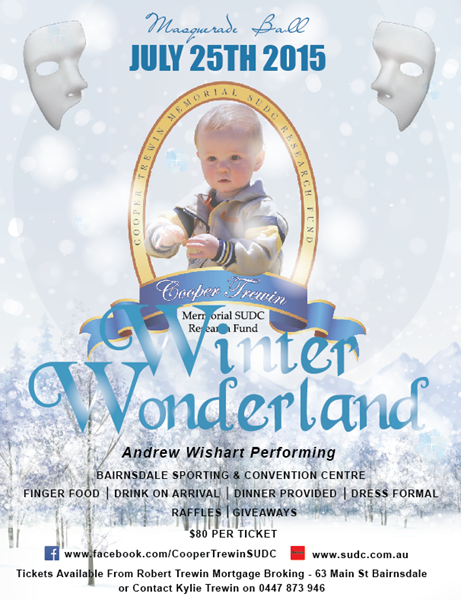 We would like to give a huge thank you to everyone who supported and attended last nights Winter Wonderland Ball. You all looked amazing and the night was a huge success!
We are very proud to announce the total funds raised on the night is……..$36,500!!!!!!!!
What an unbelievable achievement from our local community, friends and family, we hope everyone had a fantastic night.
This rainbow is what our little man delivered this morning into our backyard!! So fitting, thank you Andrew Wishart for your perfect rendition of "Somewhere over the rainbow" last night, not a dry eye in the house.